7 tags
8 tags
4 tags
AAF : School Projects Series
Meet my hybrid. The white "crocotiger." This was more of a simple homework assignment than a project for my digital imaging class that I took in my junior year. I actually enjoyed doing this. In addition to creating our hybrid, we had to create an ad with it. Mine is for a series called Life on the Discovery Channel. Tigers are my favorite. They're magnificent creatures and...
3 tags
5 tags
AFF : School Project Series
Happy Friday, all! It's February already, can you believe that? I have yet to do any art stuff lately. I haven't been too inspired. Actually, I should blame Pinterest. There were so many DIY/crafty things I found on there, I couldn't even start on something of my own. If that makes any sense. Ha.  Anyway, I wanted to start on a little series and showcase some projects...
3 tags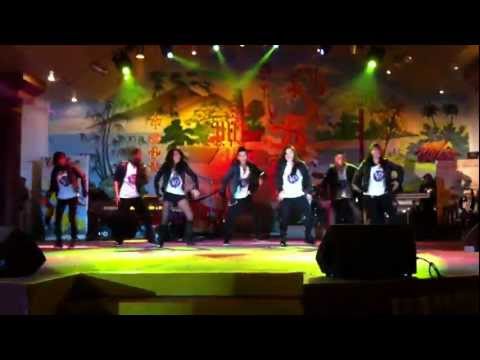 5 tags
5 tags
Started the morning off with one of my favorite...
5 tags
6 tags
6 tags
Lack Thereof.
Reflecting on 2011, I haven't been doing the things I should be doing, or the things that I wanted to do.  Ever since I graduated last May, I found myself designing less and less. And now I'm really paying for it, since I feel like I've lost so much creativity and motivation to do anything. How sad is that? Even my crafty side is suffering.  Job hunting is still a mission....
Wht's mssng? →
Check it out!
6 tags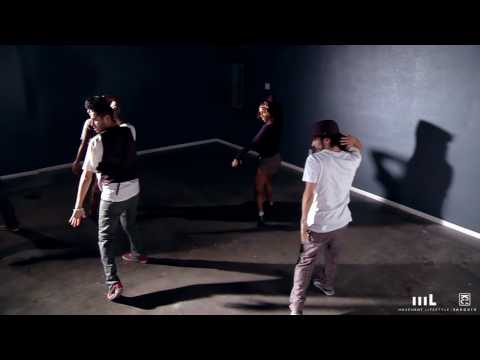 4 tags
Quarter Century.
Twenty-five. I embraceth thee. At least I don't look old. (Nguyening!) On a much brighter note, I got a new Bamboo (and lots of other gifts)!!! I seem to have misplaced my old one. Was pretty sad about that… 
3 tags
all I want to do
binhcao: when I go to a new local places to eat is redesign their menus. ugh. #designerproblems I think this all the time!
6 tags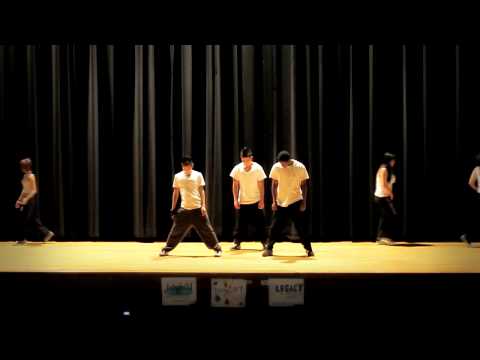 7 tags
Artsy Fartsy Friday
For this week's AFF, I want to share with you all something I've been wanting to do for months. And that is to make a vinyl decal of my own design to stick onto my MBP.  I've seen many awesome decals, especially on etsy.com. They were cool, but I couldn't make up my mind about which design I wanted. Then I thought, I can't go wrong with putting my logo on there. I...
9 tags
Soft Launch.
The secret is out! Well, sort of. My sister and I got together and thought, "Wouldn't it be cool if we could save the world from bad design?" We wanted to help others in all kinds of artistic forms. Need help with graphic design? We can give tips and constructive criticism. Need visuals for your flyer? We got it. Want some custom art? Name it!  Those are some of the things we...
Secret Project.
So I'm collaborating with my sister to do this big project. But I can't tell you what it is! Here's a sneak peek though: Roughly drawn, but you get the idea. Blog Challenge #7 asks: How many famous people have you met? Met as in I saw them and they saw me too and acknowledged my very awesome presence? YouTube's sensation Joseph Vincent and Poreotics. I can't...
6 tags
A-Kon 22 (Nerd Alert).
What: In short, A-Kon is known to be one of the largest anime conventions (largest one I've ever been to) but it doesn't particularly cater to anime only. This year marks their 22nd anniversary. Where: A-Kon is usually held in Downtown Dallas, TX. When: June 10-12, 2011 Some friends and I went to A-Kon 20 (two years ago) and we unexpectedly had a blast. Some of us decided to cosplay...
3 tags
Site Update →
After five months, it's been updated!  I took a multimedia class in the fall semester and our final project was to create our own portfolio site. Ever since then, I haven't touched it… Not a lot has changed but it's definitely better content-wise. The site can be a lot better but for the time that I have right now, it'll do.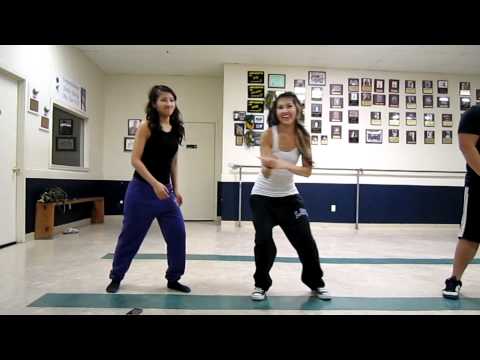 3 tags
When one door closes...
…another one opens! After six years, I finally graduated. I realized that those six years actually went by pretty quickly. As each day grew closer to graduation, I started to reminisce about my time in college. I had a great college experience and I was glad that it was with LSU. I remember that I had my eyes on that university in elementary school.  I already miss LSU and my friends. I...
A Few Things.
I decided to give my tumblr a new look. It's still in the works (Note: I did not make this theme, I'm too lazy). It turns dark when it's nighttime, but I turned that feature off since I like this look better. I've added my last.fm link (top right) so you guys are able to check out what kind of music I jam to when I do my work or cruising down the streets. My interview...
4 tags
Graphic Design Senior Presentation.
My design class had our presentation tonight. My class was split up into three groups and each group was assigned with a client (non-profit organizations) to work with throughout the semester. We also had to come up with a name and brand ourselves. For my group, we called ourselves Sw!tch.  This class has been quite helpful in learning how to work with a client and what to expect. I'm...
5 tags
Branding.
This is one of the projects I worked on for about three weeks in my design class. I was promoting my fiance's rap group called CRook. The group hasn't been made official quite yet but I wanted to use them for my project. I thought it was a great opportunity for them also if they wanted to seriously follow through with this.  So of course, I started with developing a logo. Next was the...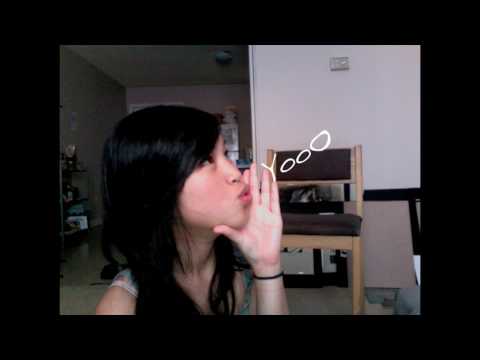 The End.
It's official. No more classes. No more studios.  No more tuition. Now the count down to graduation begins! Sixteen more days! Blog Challenge #2 asks: What do you think love means?  I think I'm gonna skip this one. 
3 tags
The Last Stretch + Blog Challenge
This is my last week of the semester AND my college career. I'm half prepared on taking on this so-called 'real' world. I really need to brand myself a bit more.  Wednesday will be my last day and it all just seems so unreal to me.  I have critique on that day for my intermediate photography class. I'm so not ready for it. I'm nowhere near done. I'm always...
6 tags
Artsy Fartsy Friday: Wallpaper
Hey all! I am on time today! Here's another wallpaper I designed out of boredom. It is available for download on my deviantart. Hope you guys like it. Also, if you have any suggestions on what I should design next, or what should be featured on the next A.F.F., please don't hesitate to let me know! It's really simple (like my design style) and since the text is so beautiful, I...
Another Post from "Clients From Hell" →
clientsfromhell: Me: "How can I help you today, ma'am?" Client: "Is e-mail internet"? Me: "I beg your pardon?" Client: "Is e-mail on the internet? I have no internet, can I still read my e-mail?" Me: "Well yes, you must be able to get online to view your e-mail." Client: "Oh, dear. I can't see my… DancingTiger says: This just made my night.
Apologies.
To my readers, I am deeply sorry that there was no Artsy Fartsy Friday post. I did, however, did some artsy things this past Friday and one of them was coming up with a choreography to this song that I'm sort of obsessed with. It isn't done yet and I don't wanna post something that's unfinished. Though I could do that and leave you guys hanging so y'all can come back...
7 tags
The Final Spring Break.
I'm currently on spring break and this is my last one ever. I'm a bit sad because I wanted to spend it at the beach. Typical, I know, but it's just something about the beach that just relaxes me.  So far, I've spent my break putting together my digital portfolio and to my surprise, I finished it sooner than I expected. I felt so lazy just thinking about it and I kept...
5 tags
Show Me Yours, I'll Show You Mine
AIGA held their annual portfolio review today (technically yesterday) at Loyola University New Orleans. Although I'm a senior, this was my first portfolio review ever. I had a great first experience. The reviewers I had were helpful on giving feedback. There were a lot of positive ones - I even had one reviewer saying that my portfolio was "tight." Everyone absolutely loved my...
Moo!
My business cards came in today! Two days earlier than the expected delivery date. $95 (with rush delivery) for 200 cards isn't too shabby. Thanks to moo.com =) They're pretty awesome. Sorry the photos aren't in the highest quality. My Olympus is absent for the time being. And yes, the cards have been redesigned. I finally got that "wow" factor I've been...
8 tags
Passion.
Art& Music& Dance& Passion. I love art. I love music. I love dance. I believe these are some of the few things that I have passion for. To have passion… It motivates you, gives you that drive to strive and gives you that mentality that you can overcome all obstacles. Everyone has a passion for something. Besides, who doesn't love art, music, and dance? I designed a shirt...
Technology.
It's amazing how far technology has gotten us. I'm writing this post from my phone and I think it's pretty neat. You can do so many things without having to do so much. But sometimes I think that all this technology that supposedly makes life easier will probably make us lazier (and probably fatter). Don't get me wrong, I greatly appreciate it all. It's just that in...